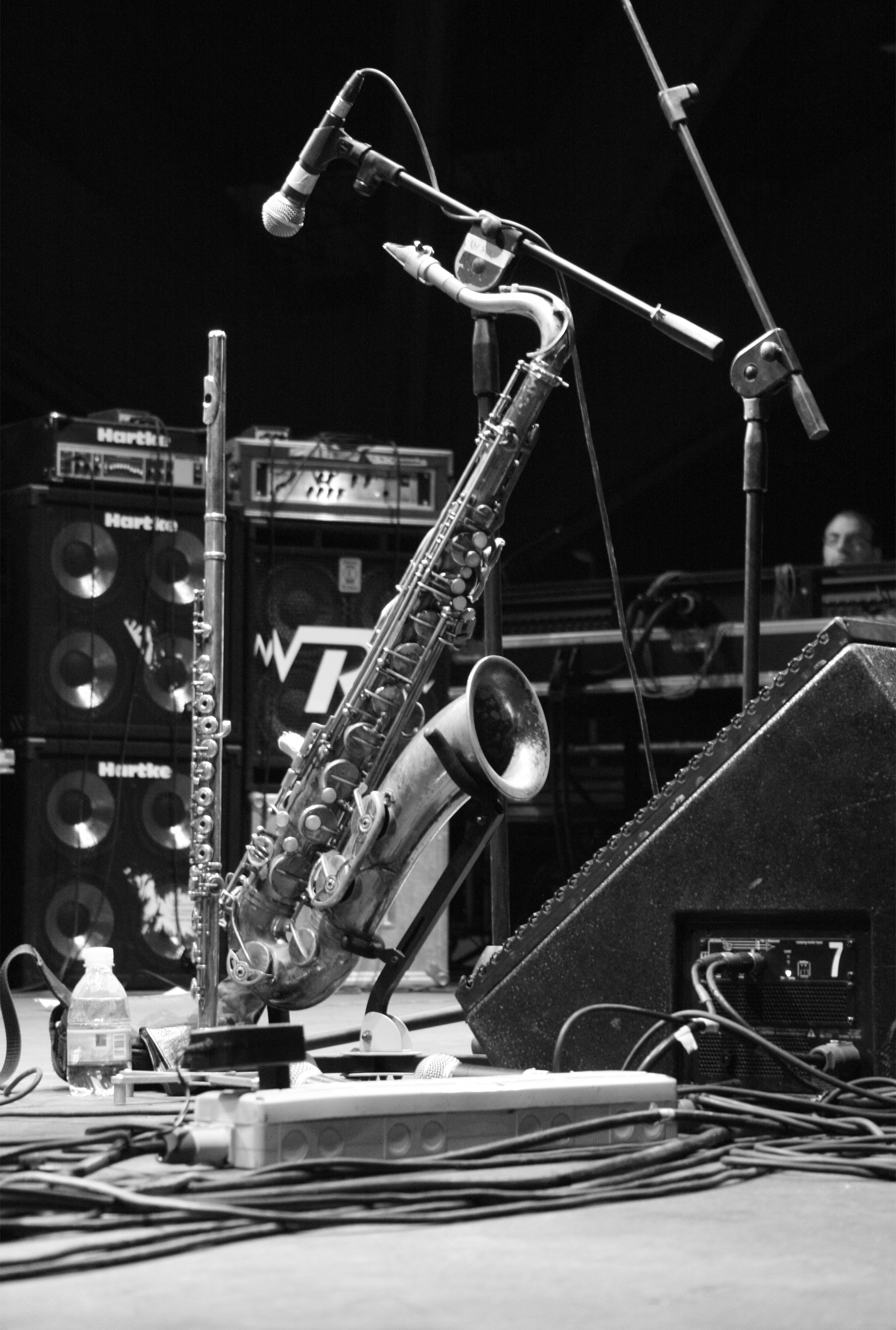 La BG SERVICE è un'azienda che, dal 1997, opera nel settore audio, luci e video, affermandosi nel ramo dei concerti live, dei festival e delle tournèe con artisti musicali, soddisfando ogni tipo di richiesta.
Inoltre, si avvale di uno staff di tecnici qualificati, che vantano grande professionalità e capacità.
Nell' ambito dei servizi offerti, sono previsti anche la movimentazione e il trasporto dei materiali e l'installazione di particolari strutture di supporto.
Si occupa, inoltre, della promozione industriale e delle convention di moda e cosmesi, dove sono richieste creatività e inventiva, per l'ottimizzazione dei risultati.


Noleggio impianti audio ,luci e video professionali per convention, concerti e grandi eventi di qualsiasi tipo


Fornitura di materiale teatrale : fari analogici convenzionali, tappeti danza, quinte, fondali e ciclorama


Realizzazione di feste private, compleanni, lauree, matrimoni etc…


Noleggio e installazione di ledwall, videoproiettori, telecamere, regie video e monitor e tutti i prodotti di recentissima apparizione sul mercato


Noleggio di strumentazioni audio, cabine di traduzione,controllo presenze, tele e video conferenze per congressi


Noleggio e posa in opera di palchi coperti e non, di ponteggi modulari in tutte le forme e dimensioni possibili, gruppi elettrogeni e tralicci di americana


Noleggio cdj e mixer di ultima generazione, impianti audio ed effetti luci per d.j. e discoteche


di apparecchiature audio, video e luci. Rilevazioni fonometriche con relativa certificazione a norma di legge sulla limitazione dei decibel e realizzazione impianti di evaquazione sonora certificata
Sistema di diffusione audio "Martin Audio Line Array":
W8LC "Martin Audio"
WS218SX "Martin Audio"
DP226 "XTA Electronics"
Fp3400 "Lab Gruppen" amplifier
Fp6400 "Lab Gruppen" amplifier
W8LC GRIDASS
W8LC LIFTING BAR
Front – fill F15 "Martin Audio"
AudioCore control software
Sistema di diffusione audio "Meyer Sound":
MSL 4 "Meyer Sound"
DS 4P "Meyer Sound"
650P "Meyer Sound"
UPA 1P "Meyer Sound"
FLYING BAR (da 2/3/4)
Control P.A.:
Sia Smaart Live 5
FOH Console:
Digico D1 96 ch.
Digidesign Venue
Soundcraft MH-3 48 ch.
Digital Effects:
Lexicon PCM 81
Lexicon PCM 91
Yamaha SPX 990
Yamaha SPX 2000
Eventide H3000
Equalizers:
Klark Teknik HELIX 9340
Klark Teknik SLAVE 9344
Klark Teknik DN370
Klark Teknik DN6000
Meyer Sound CP 10
Dbx 2231
Outboard:
Dbx 166XL
Dbx160A
Dbx 1066
Bss DPR 402
Drawmer DS 201
Focusrite ISA 430
Avalon 737
Meyer Sound LD1A
Galileo 408 Meyer Sound
Galileo 616 Aes Meyer Sound
XTA DP226
INTERCOM
Playback & recording systems:
Tascam cd player 01-U
HHB cdr 830
Monitor Console:
Digico D1 96 ch.
Soundcraft SM 20 48 ch
Yamaha M3000 A 48 ch.
Stage Monitor:
MJF 212A "Meyer Sound"
UM1P "Meyer Sound"
PLASMA "Electro Voice"
PLASMA SUB "Electro Voice"
BACKLINE 15 "Martin Audio"
SHURE PSM 700 In Ear Monitor
Microphones:
SENNHEISER MD 421 SENNHEISER MD 441 SHURE BETA 87 SHURE BETA 91
SHURE BETA 98 SHURE BETA 52 SHURE BETA 56 SHURE BETA 57 SHURE BETA 58 SHURE SM 81 SHURE SM 57 SHURE SM 58 AKG C451 AKG C114B-ULS AKG D112
EV ND-967 EV ND-868 EV ND-468 EV RE20 DPA 4061 DPA 4090 NEUMANN KM 184
NEUMANN KSM 105 NEUMANN KSM 104 AUDIX D-6 D-4 D-2
KLARK TEKNIK DN100 (D.I. active box) RADIAL JDI (D.I. active box)
Wireless Microphones:
SHURE UHF Serie U SHURE UHF-R Serie 4D
Splitter Audio:
Klark Teknik DN 1248 Active splitter
Cavi interconnessione sala palco 48 uscite Eurocable
Cavi interconnessione sala palco 16 ausiliari
Digico DiGiRACK Active splitter
Digico Mini DiGiRACK Active splitter
Cavi interconnessione sala palco madi 56 in/out
Eurocable passive splitter
Cavi interconnessione sala palco 48 uscite
Stage Box 48 uscite
Lights: ( conventional )
Barre Par 64 cp 60/61/62 (Socapex)
Acl 250 W
Pc 1000 W
Pc 2000 W
Etc Sorce four zoom 750 W
Blinder da 2/4/8 lamp.
Arri Studio fresnel 2000/5000 W
Martin Atomic3000 ( Strobo )
Strobo 1500 W
Quarze 1000 W
Quarze 2000 W ( ioduro )
Moving lights:
ClayPaki Alfa Spot HPE 700
ClayPaki Sharpy
Robe Pointe
Coemar I – Spot 575 EB
Coemar I – Wash 575 EB
Tecnologia a led:
Robe Robin 600 Led Wash
Robe Robin 100 Led Beam
Sgm Ribalta led
Coemar par led
Smoke Machine:
Robe Haze 400 FT
Jem ZR 33 HI – MASS
Unità di potenza luci:
Sgm Dimmer Power Light 1212D ( Socapex )
Consolle luci:
GrandMA2 light
Avolites Pearl 2008
Compulite spark 4D
Splitter dmx:
Avolites 8 ch.
Cavo interconnessione sala palco dmx
Power Box:
Power 250 A West Elettric (Power Loock)
Power 125 A West Elettric
Power 32 A West Elettric
Strutture e Rigging System:
Palco Layher modulare con copertura
Torri Layher
Ring di americana da (30 x 30)/(40 x 40)
Truss di americana da (30 x 30)/(40 x 40)
Truss di americana circolare diametro 5 mt. da (30 x 30)/(40 x 40)
Chain Master 1/2 t.
Paranchi 1t./2t.
Cable Cross
Titan Stage 1mt x 2mt x 0,20 ,040, 0,60mt





This message is only visible to admins:
Unable to display Facebook posts
Error:
(#100) Object does not exist, cannot be loaded due to missing permission or reviewable feature, or does not support this operation. This endpoint requires the 'pages_read_engagement' permission or the 'Page Public Content Access' feature or the 'Page Public Metadata Access' feature. Refer to https://developers.facebook.com/docs/apps/review/login-permissions#manage-pages, https://developers.facebook.com/docs/apps/review/feature#reference-PAGES_ACCESS and https://developers.facebook.com/docs/apps/review/feature#page-public-metadata-access for details.
Type:
OAuthException
Code:
100
Click here to Troubleshoot
.
Compila il modulo e ti ricontatteremo.